I am using Ant Download Manager (AntDM) Pro for a few days now. I am impressed with its capabilities, stability and development. The support is good too. The developer is helpful and friendly. These are the reasons, I joined the forum, shared my experience of AntDM with the developer, and talked about a giveaway, and did the translation of AntDM in Hindi (India) language.
I would like to thank

Mr. Andrey

, and

AntGROUP

Team for sponsoring the licenses for this giveaway.
Ant Download Manager Pro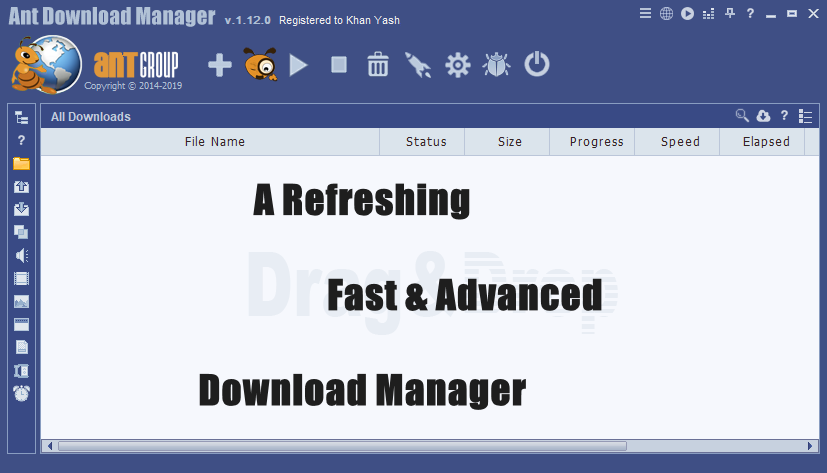 Screens of Ant Download Manager Pro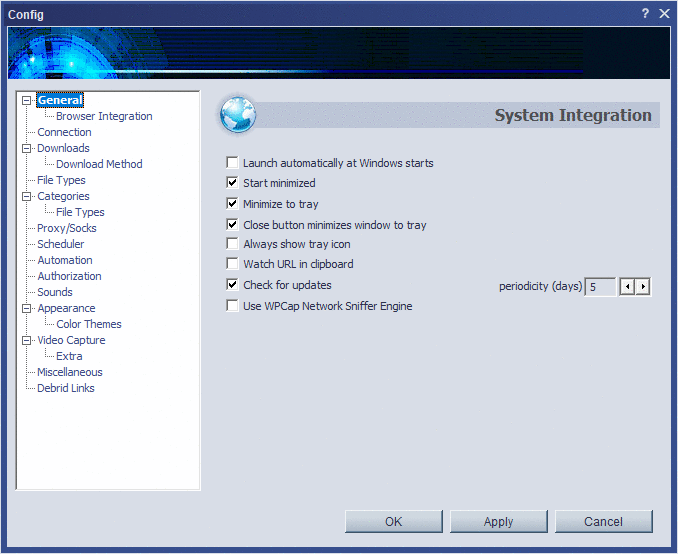 ​
Videos of Ant Download Manager Pro
About Ant Download Manager Pro
Ant Download Manager Pro is a fast downloader of any internet files with the advanced function of capturing and downloading audio and video content from many popular video sharing websites.
Features of AntDM Pro
Browser Integration , MP3 , Video Grabber , Loading Different Types of Video Files , File Categories , Download Speed Acceleration , Download Categories , Download Resume , Multiple File Download , User Downloading , Preview Media Files , Drag & Drop , List View , Scheduler , History , Automation , Protocol , Proxy , Checksum , Storing Passwords , Generators Premium Links , Multilingual , Quick Update , Portability.
Current Version: 1.13.0 Build 58888 (06.04.2019)
added support of Microsoft EDGE Browser (chromium project)

added support of Video Box to DLHelper Chrome extension

added Hindi (India) language. Thanks to Khan Yash for translation

added logging download

changed progress window

fixed video player parser

refactoring and bug fix
Release Notes:
Some of the features in brief
Simple, user-friendly, intuitive interface

Easy access to download the file. Categories. Preview content

Downloads list, downloads media (thumbnail) list, sorting options

Drag & Drop

Multi-language support

Advanced multi-threaded file downloading

Resumes broken downloads from where they left off from both HTTP, HTTPS and FTP servers

Monitors the clipboard and capture links from it to download

Download single files, a list of files or multiple files in batch mode

Built-in scheduler to download files and shutdown computer

Support for automatic test of downloaded files by an antivirus program or the launch of any other script after downloading

Forced change in download speed

Supports network HTTP(S), FTP(S) and media stream F4M, M3U8, MPEG-DASH, RTMP(x), VIMEO-STREAM protocols

Full integration to most popular web browsers

: Internet Explorer 8+, Microsoft EDGE (chromium project), Mozilla Firefox 53+, Google Chrome 31+ and their clones (360Chrome, Chedot, Comodo Dragon, Comodo IceDragon, Brave, Opera, Slimjet, SRWare Iron, UC Browser, Vivaldi, Waterfox, Yandex, etc)

Download your favorite audio and video from the Internet

Convert media files to MP3 format

Support for many popular media sharing

Support most popular Generators Premium Links (Debrids)

alldebrid.com, cocoleech.com, debrid-link.fr, ffdownloader.com, linksnappy.com, mega-debrid.eu, real-debrid.com, premium.rpnet.biz, simply-debrid.com, etc

Support 4K monitors

No ads, spy or malware
Other features and characteristics
A User's Guide that is maintained up-to-date with each new version

Saving the downloaded files by category, all together in a single folder, or any other different from the binding categorized

Support downloads lists with extensive sorting and searching capabilities

Links parking, active downloads indicators

Re-download bad fragments

. If the file was downloaded with errors, that is, the ability to

re-download only erroneous fragments

, rather than to start download again

Control download speeds for all or for selected downloads

Monitor the clipboard (On\Off - Config\Tab General)

Download priorities: Highest, High, Normal, Below, Low, Disabled

Computer shutdown after all downloads

Disable hibernation during download (On\Off - Config\Tab Downloads)

The ability to automatically delete the task after loading (On\Off - Config\Tab Automation)

Sound (On\Off - Config\Tab Sounds)

The possibility of changing the software's skins
Requirements Windows 10 / 8 / 7 / Vista
​
Lifetime license $24.95 | One-year license $10.95​
​
Lifetime license provides

FREE UPGRADES

to all new versions

The Trial version is valid for 30-days period. After this time the trial version becomes Free with some limitations
The main thing! Buying a license allows the project to live and grow
​
Join The Giveaway
of
Ant Download Manager Pro
​
"10" 1-year licenses of Ant Download Manager Pro
[ winners of AntDM on nsaneforum cannot participate here ]
[RULES]
Required: Why do you want to win Ant Download Manager Pro?​
Optional/recommend: Share the giveaway on social media, forums, blogs, and other places.
You guys know the rules... one entry only, and do not post anything other than your participation.
The winners should PM me within 3 days of the result announcement to claim the win.
Giveaway Ends on April 14, 2019
Good luck
Ostatnia edycja: