Bardzo aktywny
Członek Załogi
Moderator
Fąfel
Dołączył

25 Czerwiec 2017
Posty

151
Reakcje/Polubienia

1522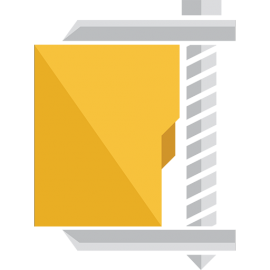 ​
PowerArchiver
|
Compress, Encrypt, Exchange and Backup
____________________
​
​
PowerArchiver 2021 Pro for macOS

–

has joined the PowerArchiver family

.
PowerArchiver 2021 for macOS
Preview
build 30
​
Is a powerful and effective application for compression, encryption and file management for MacOS.
​
​
PowerArchiver 2021 for macOS has been optimized to perform effectively to save you time and storage space with the latest compression technology, while providing a customizable interface to suit your visual preferences. PowerArchiver 2021 for macOS features compression and extraction of many and various formats, secure encryption and a comprehensive set of tools that are essential for file/compression management.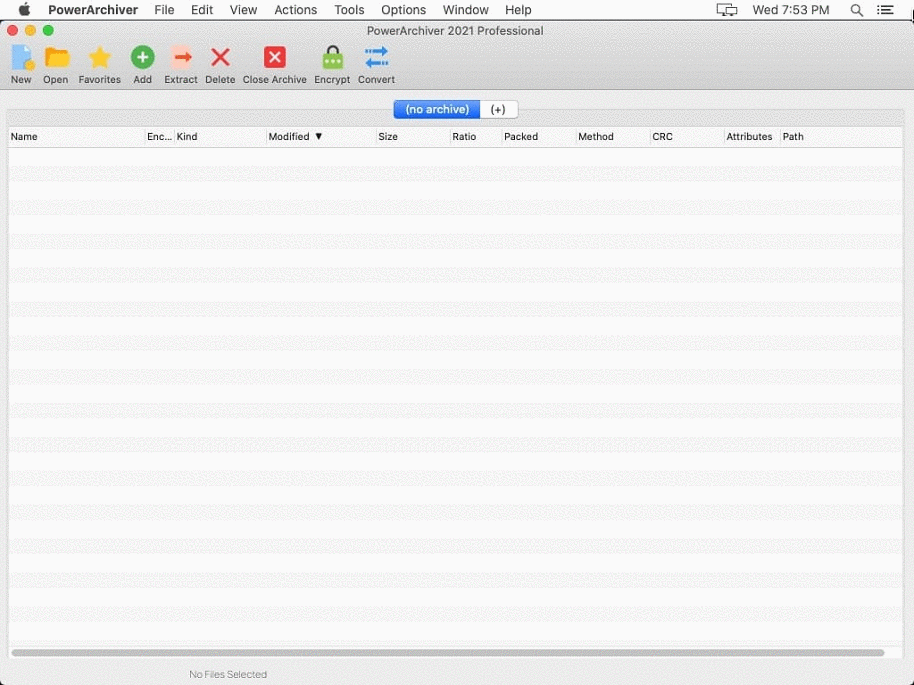 PowerArchiver for macOS

Highlights
Comprehensive set of tools and features which support creating ZIP/ZIPX, 7ZIP, TAR, TAR.GZ, TAR.BZ, TAR.XZ and extracting numerous additional formats.
Full support for secure encryption – ZIP AES 256 bit.
File and archive management tools such as Multi-Extract, Batch Compress, Archive Converter, Join Archive Tool, Write/Merge Multi Volume archive.
Multiple Tab support and archive preview.
Customizable interface and more.

​
PowerArchiver for macOS

Features






Here is a list of currently implemented features and the details on them:
Full support for creating ZIP/ZIPX, 7ZIP, TAR, TAR.GZ, TAR.BZ, TAR.XZ, LHA
Full support for extracting ZIP/ZIPX, 7ZIP, TAR, GZIP, BZIP2, XZ, RAR (including V5),CAB, LHA, ZOO, ARJ, WIM, ISO, RPM, DEB, LZMA, etc. (over 60+ formats).
Support for secure encryption – ZIP AES 256 bit.
Multiple tab support in main interface.
6 different tools included to make it easier to handle multiple archives via single action.
Opening and Compressing archives via Finder.
Drag and Drop support from Finder to PA application icon.
Several icon styles built in for customization.
Multilingual support with over 30 translations.
Most Advanced ZIP/ZIPX Engine
​
PowerArchiver 2021 Pro for macOS offers ZIP and ZIPX format support that is superior to its competitors. Here are the highlights:
​
Multicore deflate zip engine, almost 4x faster than single core systems on quad core computers.
Improved speed of zip compression and extraction on any occasion.
Full support for advanced ZIPX format – LZMA, LZMA2, PPMd, BZIP2, WAVPACK and ZSTD in ZIP/ZIPX, according to latest ZIP standards. PowerArchiver 2021 Pro for macOS fully supports opening any archive created with WinZip.
Optimized compression methods for settings of your choice, based on compression speed and compression strength
Full support for more basic ZIP format that is compatible with all archive software out there, as well as the full cross platform compatibility with built-in Windows XP/Vista/7/10 zip reader.
JPEG support – Unique and rare support for extraction of ZIPX JPEG compression created by WinZIP.
Unlimited size of the archive, unlimited size of files inside archive and unlimited number of files inside archive.
Multicore LZMA engine for ZIP/ZIPX.
Support for Unicode in ZIP, both read and write. Implemented throughout application.
ZIP/ZIPX AES support (both PkZip 5.1 and WZ 9.0 standards supported) – Supports creating and extracting AES-128, AES-192 and AES-256 encrypted archives as well as PkZip 5.1 encryption for full compatibility.
SecureZip compatibility – only archiver fully compatible with SecureZip, including reading 3DES encrypted archives and ZIP/ZIPX archives encrypted with digital certificates.
Multiple disk spanning, with support for unlimited span sizes.
7-Zip is an advanced compression format featured in PowerArchiver 2021 Pro for macOS. It is an open source format, providing an open architecture and high compression ratio. 7-Zip outperforms ZIP, ZIPX and even RAR in many tests.
PowerArchiver 2021 Pro also features a Transparent Update feature for 7-Zip archives, which allows you to quickly add or remove files even if the archive is "Solid". PowerArchiver supports all 7zip methods, including LZMA2. Another unique feature to PowerArchiver is the SmartAI compression method where PowerArchiver will automatically pick the best compression method based on your strength setting as well as file type for maximum speed/compression ratio, which improves both speed and compression strenght.
PowerArchiver 2021 Pro for macOS comes with an unprecedented level of security features fully supporting the new ZIP AES standard encryption. For ease of use, the PowerArchiver Password Manager will save your frequently used passwords so you do not need to type them each time you use them.
Full support for ZIP AES encryption, 128-bit/192-bit/256-bit (supports: PKZip 5.1 (full), Secure Zip 8.0 and WinZip 9.0 AE-1 & AE-2). Unique support for both PkZIP and WinZIP AES options giving you full compatibility.
With PowerArchiver 2021 Pro for macOS, you can now easily preview archives, images, text and many other file types directly in PowerArchiver without having to open the archive or file. The Preview feature works both while browsing hard drives and inside archives, with full support for preview plug-ins. You can preview images and documents in archives without having to extract them to your hard drive!
PowerArchiver 2021 Pro for macOS includes the most advanced set of tools available that assist when managing your archives:
​
Archive Converter – convert archives among the formats supported in PowerArchiver. Can convert as many as thousands of archives/folders at a time.
Encode Tool – encode/decode files in UU, XX, MIME and yENC formats.
Join Archive Tool – Join numerous archives of the same or different format into single archives.
Write/Merge Multi-Volume Tools – split ZIP files into multivolumes, and also merge multivolumes into a single ZIP archive.
Batch ZIP Tool – batch compress as many as thousands of files into separate archives in one instance.
Multi-Extract Tool – extract as many as thousands of archives at the same time.
Optimize Tool – re-compress archive to ZIP/7zip with stronger compression settings, creating smaller files.
Remove Encryption Tool – Remove encryption from archives.
Beautiful and Customizable Interface
​
PowerArchiver 2021 Pro for macOS comes with a beautiful interface with various view styles. The main toolbar is customizable, it gives you the ability to customize the toolbar buttons you need and in a color style of your choice. Dark/Light modes are fully supported and look great.
PowerArchiver Select (Future Upgrades)
What is the PowerArchiver Select plan?
Every PowerArchiver purchase comes at minimum with complimentary 12 months of PowerArchiver Select. PowerArchiver Select is a premium Support and Maintenance plan with following features: Upgrade Assurance (free upgrade to all major/minor versions), Live Registration system that keeps your registration code up to date, Priority Support including telephone support, priority Feature Requests, priority BETA releases. Level of end-user support in PowerArchiver Select is unprecedented in the software industry, where none of our competitors even offer phone support, let alone ability to influence future development.
Renewal is available at significantly discounted prices – 73% discount for 1 year renewal and even larger discount for 3 year renewal!



About PowerArchiver
PowerArchiver has set the benchmark for the industry by combining powerful features with a simple, easy to use interface.
Is offered in over 30 languages and expanded the presence of PowerArchiver around the world.
Is used by millions of individuals, governments, educational institutions and corporations in more than 150 countries.
PowerArchiver prides itself on its simple, smarter way of doing things throughout the whole application.
Website
|
Blogs
|
Forums
|
Support
|
Download
|
Store
|
Facebook
|
Twitter
|
https://twitter.com/powerarchiver
YouTube
|
PowerArchiver 2021 Pro for macOS Giveaway
We at

ProgramyZaDarmo

would like to thank the

PowerArchiver Team

for this exclusive giveaway
​
Giveaway details
05 x Lifetime with One-year Updates licenses
(free one-year updates; after one year, you can continue to use the last updated version)
First Name, Last Name, Email Address required for the license
Giveaway rules
Must be a member registered before 20 October 2020
In your own words, comment on PowerArchiver 2021 Pro (Required)
Follow PowerArchiver on their social networks (Optional)
Share the giveaway on social media, forums, other places (Optional)
PM me within 3 days of the winners' announcement to claim your win
Giveaway ends 25 Nov
Good luck
Ostatnia edycja: