Total Uninstall to jeden z najlepszych programów do usuwania programów zainstalowanych w systemie Windows.
Total Uninstall is one the best uninstaller can clenup or watch new installation
simple can search for installed program and uninstall programs
or when you try to install new programs it can watch all change and remove them precisely with leftover
it also can capture installation and then move the program installation to another pc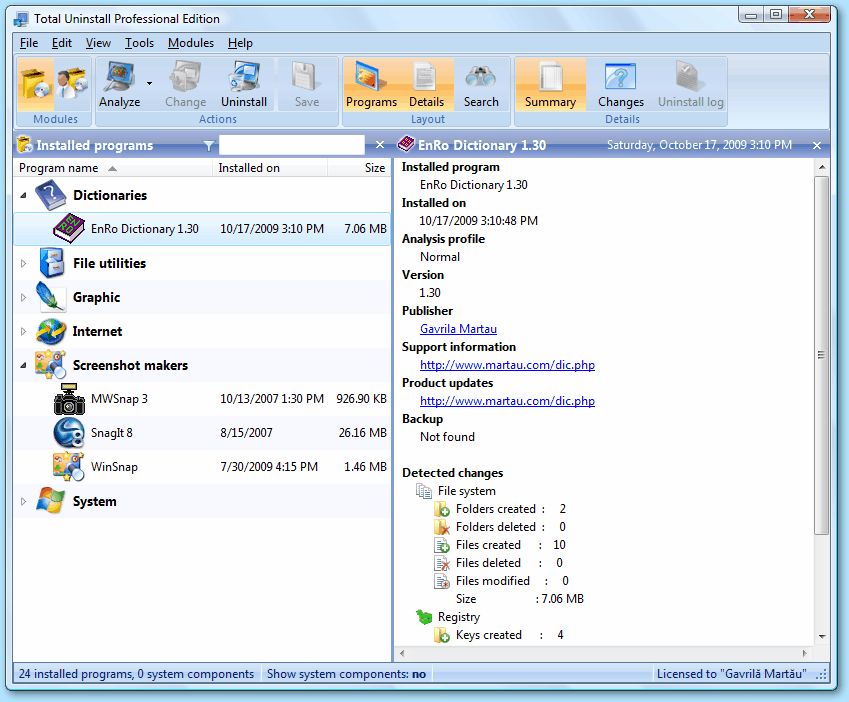 feature from its website
Total Uninstall easily removes any program.
Accurately analyzes installed programs to completely uninstall them.

With "Installed Programs" module, Total Uninstall analyzes the installed program and creates the installation log. This is used to do a complete uninstall, without the help of the provided built-in uninstaller.

Total Uninstall can monitor new installations.

The "Monitored Programs" module helps monitor any changes made to your system during the installation of a new program. It allows you to perform a complete uninstall without having to rely on the supplied built-in uninstaller, which can leave files or changes behind.

Clean the system safely.

Remove unnecessary files and registry items.

Autorun Manager handles start-up.

Manage the Windows startup procedure to control which program, service or scheduled task automatically starts up. Disabling unwanted programs speeds up the operating system.

Transfer programs to a new PC.
post all update here
Ostatnio edytowane przez moderatora: