Bardzo aktywny
Członek Załogi
Moderator
Dołączył

26 Maj 2015
Posty

16576
Reakcje/Polubienia

48605
Basilisk to otwarta przeglądarka (zaprojektowana prze zespół Pale Moon), bazująca na silniku Goanna, najnowszym i wydajnym kodzie Firefoxa, forku znanego silnika Gecko. Do rysowania interfejsu wykorzystywany jest XUL, dzięki czemu program może być dobrą propozycja dla użytkowników, którym nie przypadły do gustu zmiany zaprezentowane w Firefoksie 57.

Przeglądarka posiada wszystkie będące standardem we współczesnych przeglądarkach funkcje: przeglądanie stron w kartach, menedżer pobierania, tryb incognito czy narzędzia deweloperskie. Ponadto elementy interfejsu można wygodnie modyfikować metodą przeciągnij i upuść

Silnik Goanna to tak naprawdę z Gecko w wersji, sprzed premiery Firefoksa 57 i pozbawiony elementów zaczerpniętych z Servo, jak np. nowy system obsługi CSS-ów. Przeglądarka oferuję obsługę rozszerzeń XUL/Overlay, wtyczek NPAPI, standardu ECMAscript 6 dla JS.

Twórcy równie mocno akcentują bowiem to, czego w Basilisk nie znajdziemy: komponentów napisanych w języku Rust, interfejsu Photon czy obsługi wielu procesów. Pod względem interfejsu i funkcji, Basilisk nie odbiega od Firefoksa 56, korzystać można nawet z synchronizacji danych z wykorzystaniem Firefox Sync.
opis: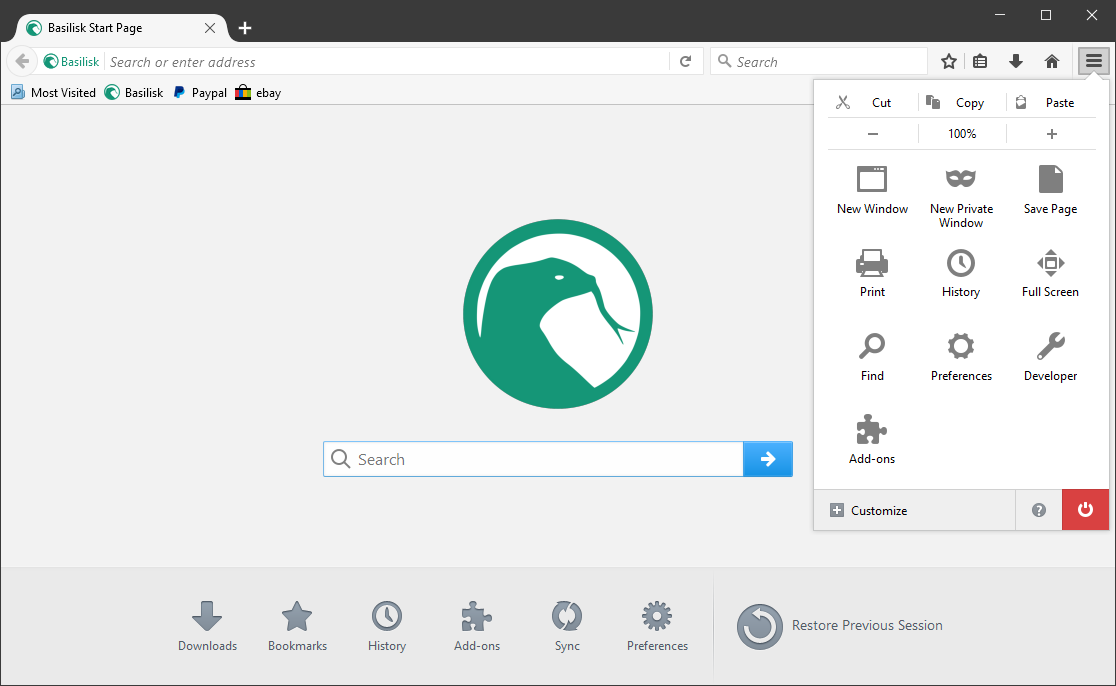 Pobieranie: